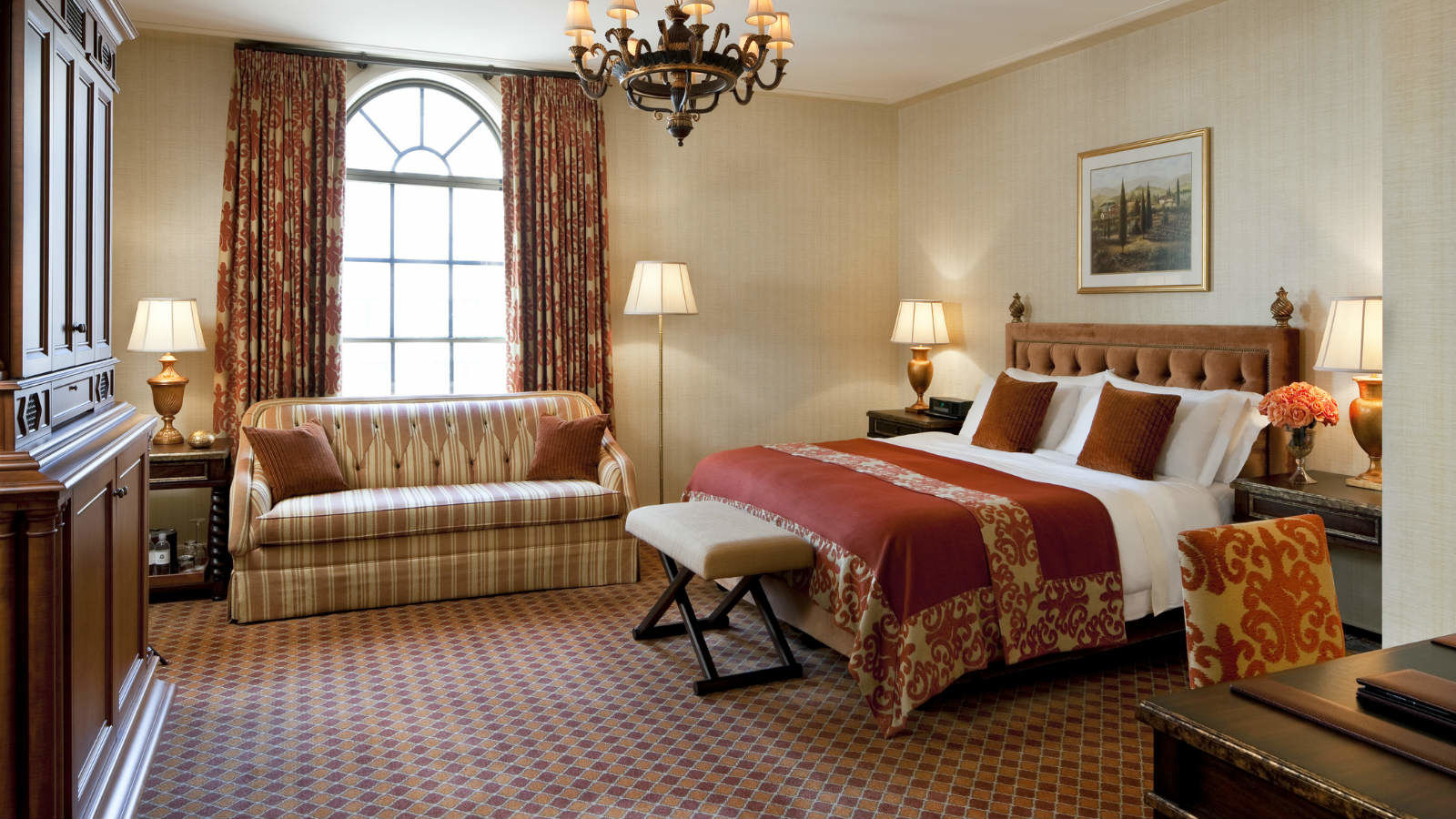 At an indulgent 442-485 square feet, the Grand Luxe Room of our luxury Washington, D.C. hotel provides an exceptional oasis for work and leisure. With a Sleeper Sofa and an oversized bathroom with a standing shower, the Grand Luxe Room is an ideal option for the discriminating traveler who desires a spacious retreat.
Modern conveniences and technology are flawlessly incorporated into the design of The St. Regis Washington, D.C. hotel rooms including Wi-Fi High Speed Internet Access, Bose radio and iPod SoundDock, DVD player, and a sleek 32" flat screen LCD television. A dark wood antique-style writing desk and chair offer an ideal setting for productivity.
Large windows and graceful chandeliers create a light, inviting space filled with exquisite textures and refined décor. A custom designed wall element of the highest quality dark wood houses ample closet space, the mini bar and safe, and a 32" flat screen LCD television. This room additionally offers a separate closet for your convenience and a sofa for more space to relax. Sienna hues highlight gold framed octagonal mirror and original artwork adorn the walls giving a residential feel to this glamorous oasis.
Contemporary luxury meets modern technology in the oversized bathroom where the earth tones of mosaic tiled walls and custom brass fixtures surround a large mirror. To wrap you in the comforts of home, two marble sinks, spacious tiled standing shower, and Reméde bathroom amenities along with plush St. Regis bathrobes await you.
The king size bed welcomes an evening of rest in the heart of Washington, D.C. with a soft down comforter, Pratesi linens, plump pillows and a luxe throw.