Alhambra Restaurant in Downtown Washington, D.C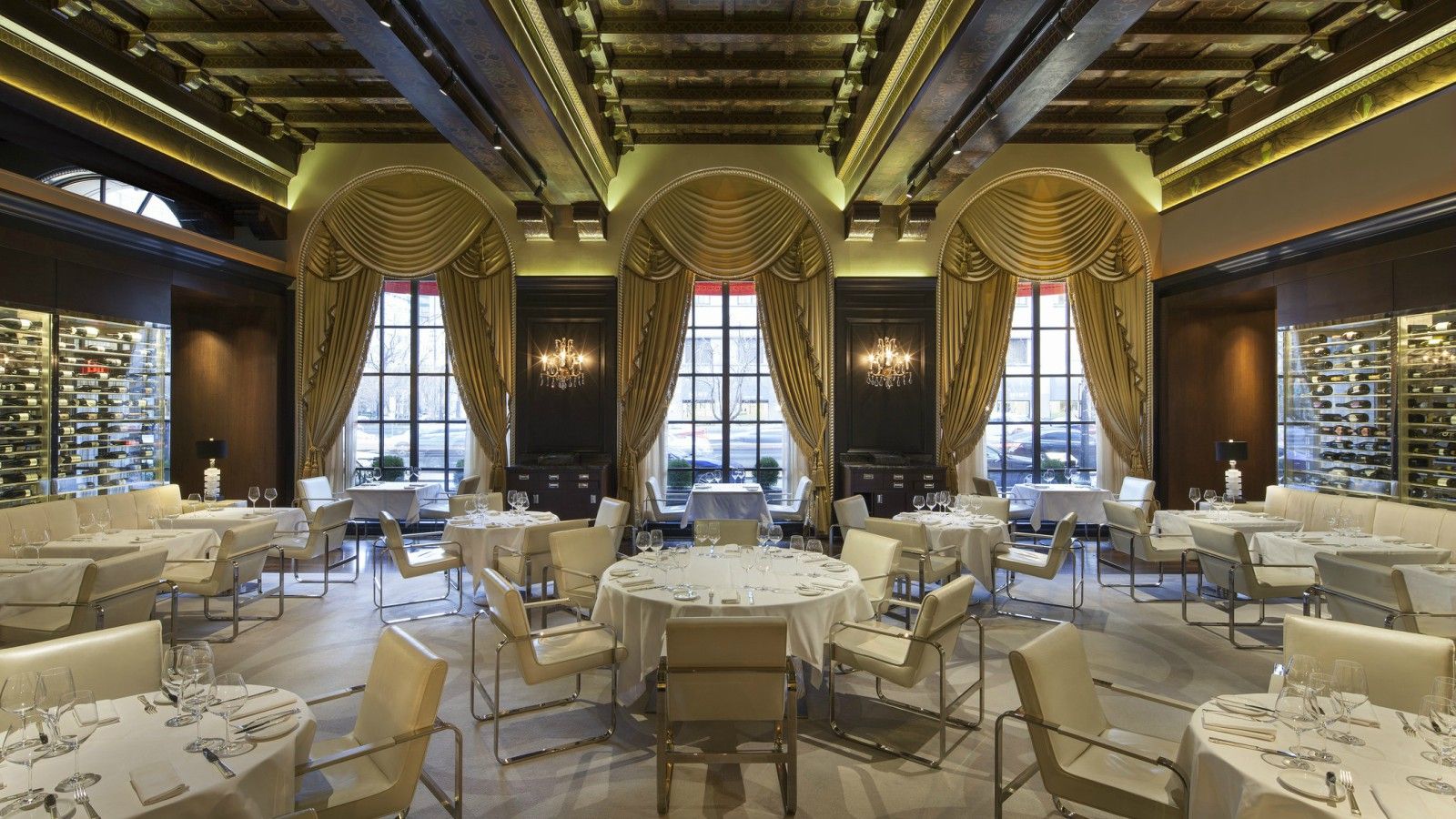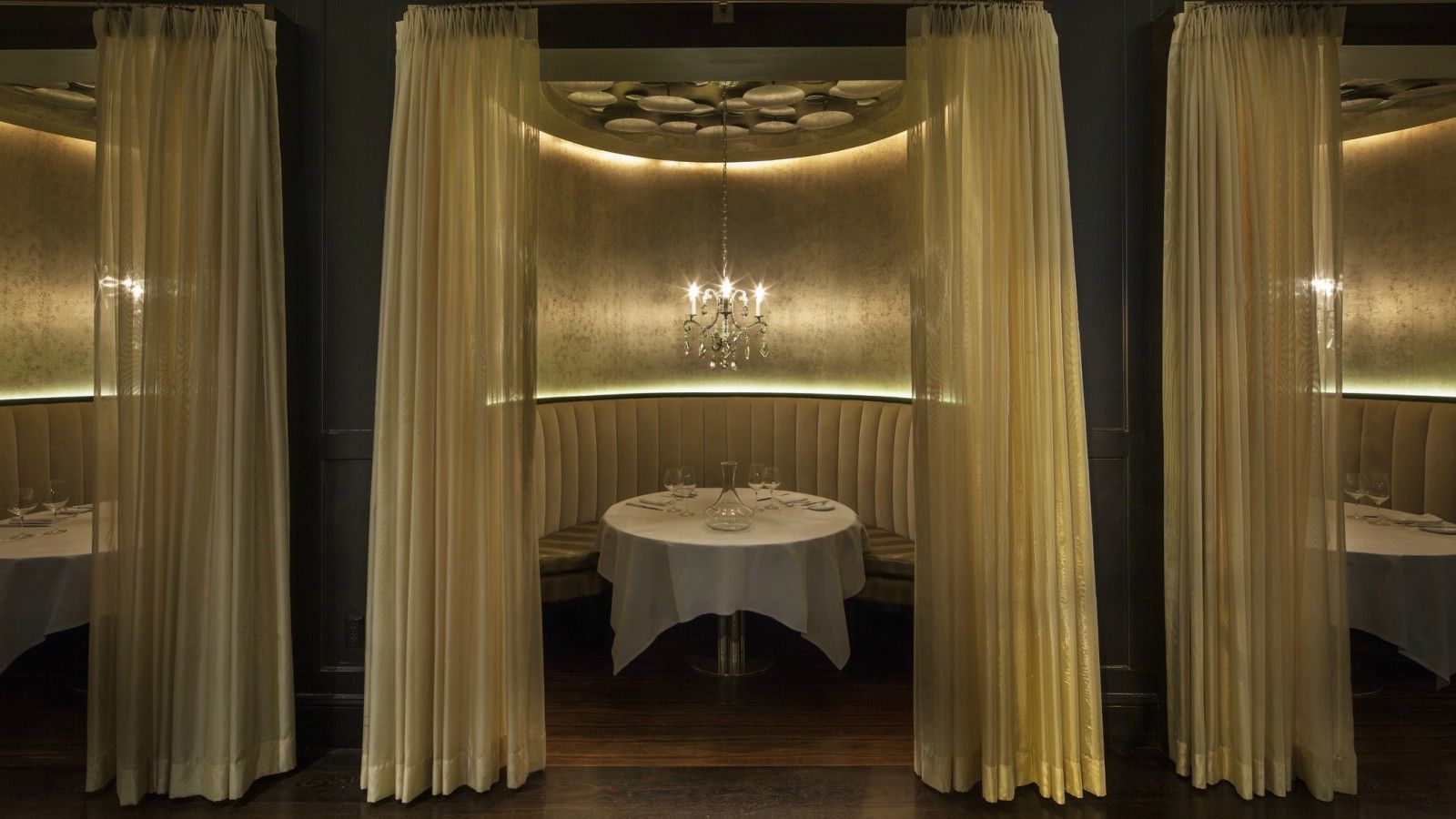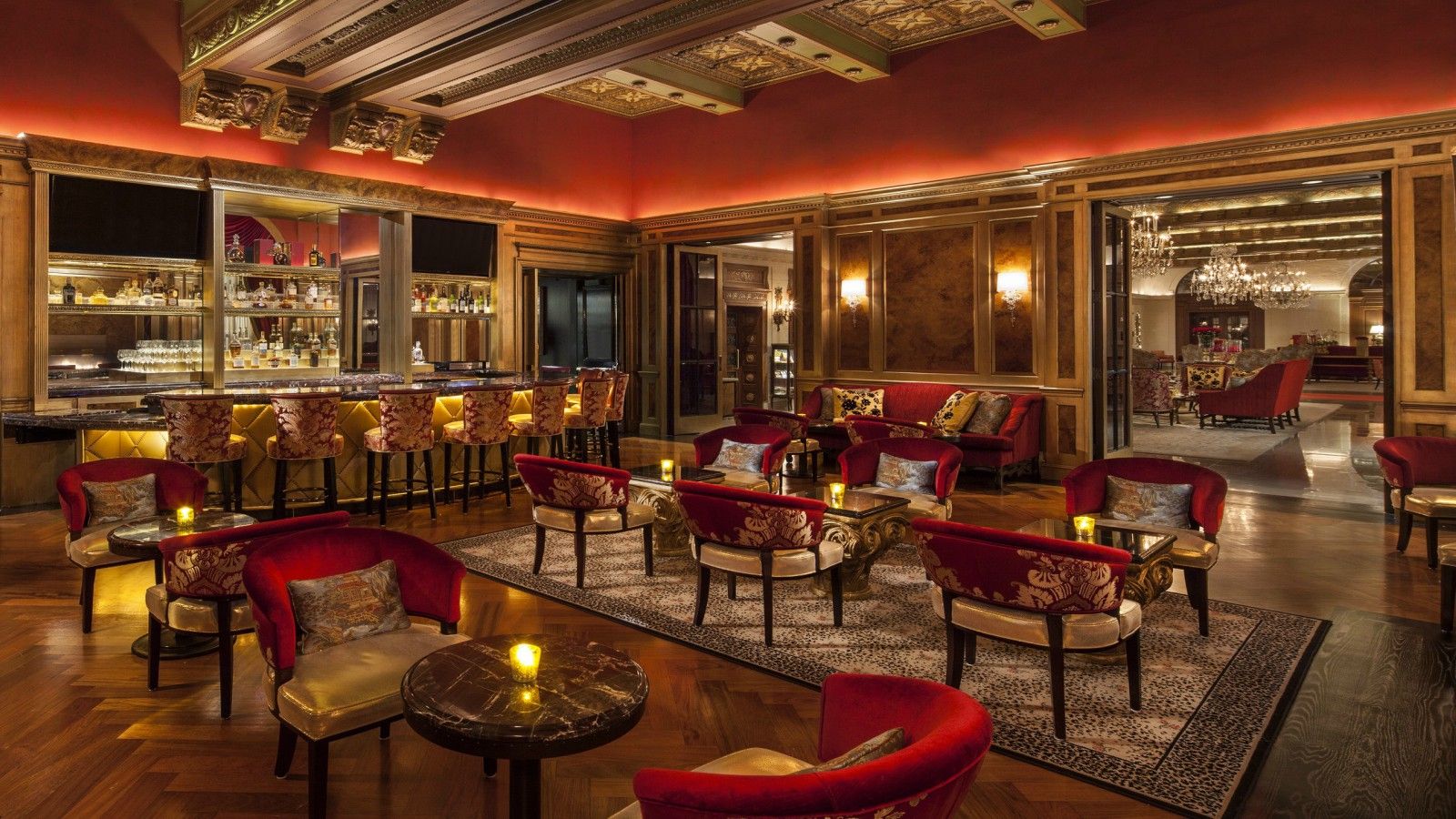 Distinctive. Delightful. Designed by renowned architect David Rockwell and the talented Rockwell Group, Alhambra Restaurant at The St. Regis Washington, D.C. highlights many of the building's original features, including its landmarked ceiling. It is set in a landscape of bold hues of black, silver, brown, cream and gold, which intermingle with rich textures to create a lush, warm environment. The modern décor beautifully complements the newly restored hotel, providing a one-of-a-kind dining experience in the heart of downtown Washington, D.C.
Alhambra Restaurant
Modern Mediterranean & impeccably crafted. Where modern elegance and flavors meet a driving passion for impeccably crafted, fresh Mediterranean food and warm hospitality. Welcome to Alhambra, a culmination of modern Mediterranean and French cuisine that celebrates fresh, local ingredients prepared simply yet masterfully. Showcasing the rich bounty of produce and fish in the region in a modern and convivial setting, Chef Sebastien Giannini presents a seasonally inspired menu enhanced with the classic flavors of the Mediterranean.
Hours:
Breakfast | 7:00am - 11:00am | Daily
Lunch | 11:30am - 2:00pm | Monday - Friday
Dinner | 5:30pm - 10:00pm | Tuesday - Saturday
Cuisine: Modern Mediterranean
For reservations please call (202) 509-8000.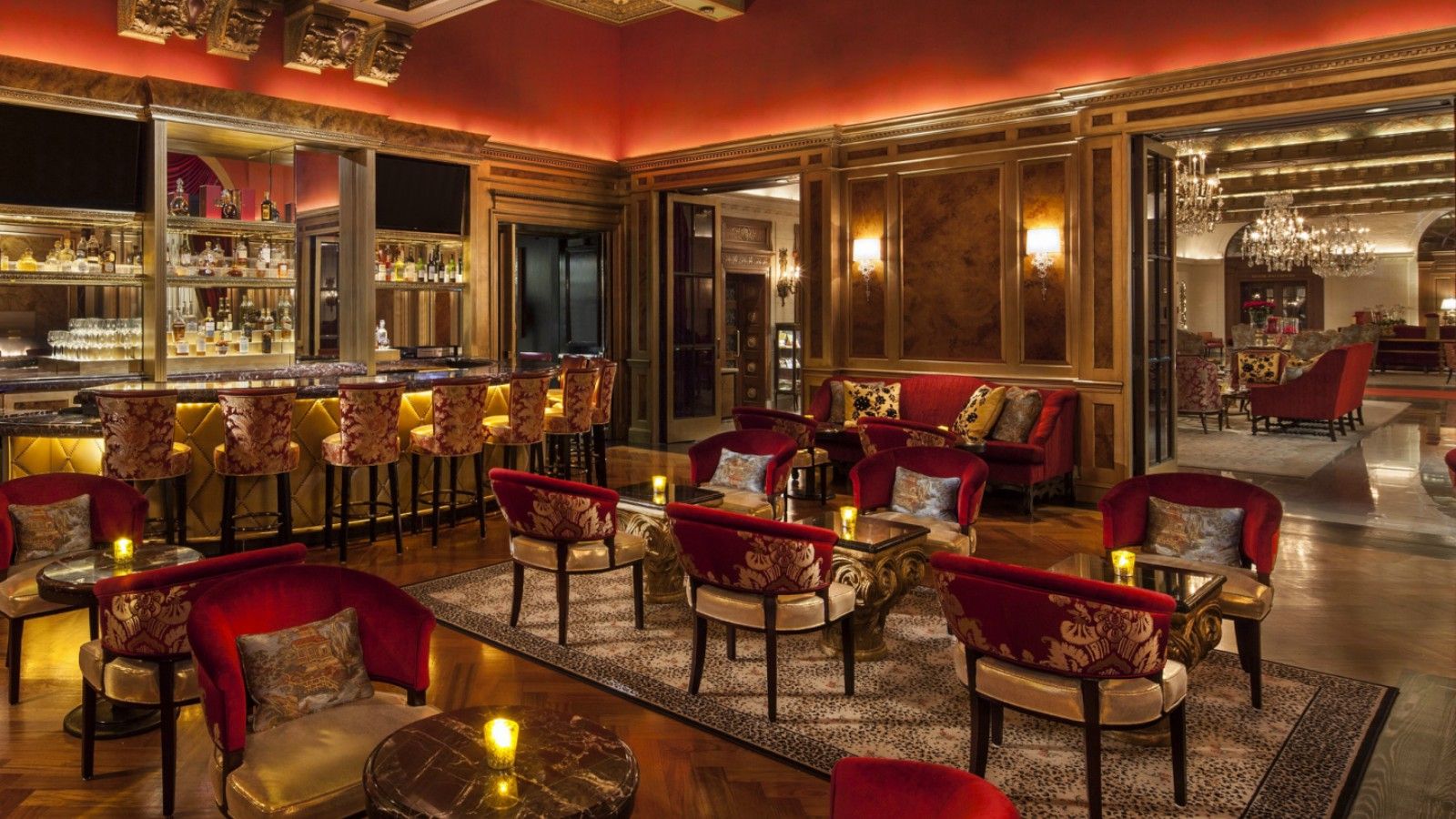 View our menus:
Breakfast Menu | Sunday Brunch Menu | Lunch Menu | Dinner Menu | Bistro Box Menu | Dessert Menu | Afternoon Tea | Private Dining Menu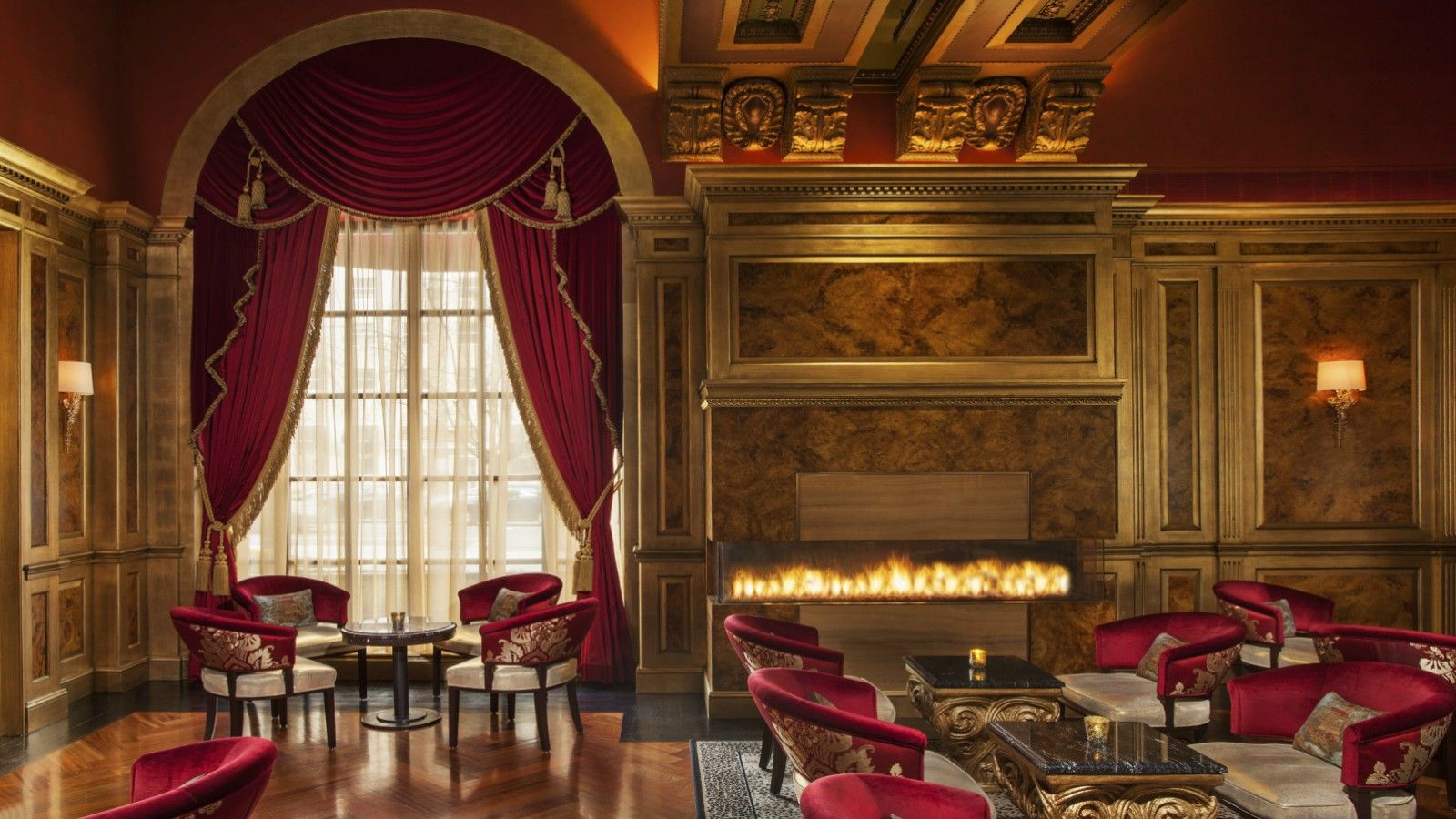 Bar & Lounge

Masterfully reimagined by celebrated design firm Rockwell Group, The St. Regis Bar is decorated with rich Chesterfield leather sofas and soft amber lighting. The redesign has introduced new archway doors, providing an intermingling between the intimacy of the bar and the vibrant energy of the lobby, allowing guests to seamlessly move between the two. The bar's warm, intimate atmosphere encourages guests to toast a productive day in D.C. with an Old Fashioned or a Classic Red Snapper cocktail by the glowing fireplace.
Hours:
Light fare and small plates | 11:30am - 11:00pm | Daily
View our menus: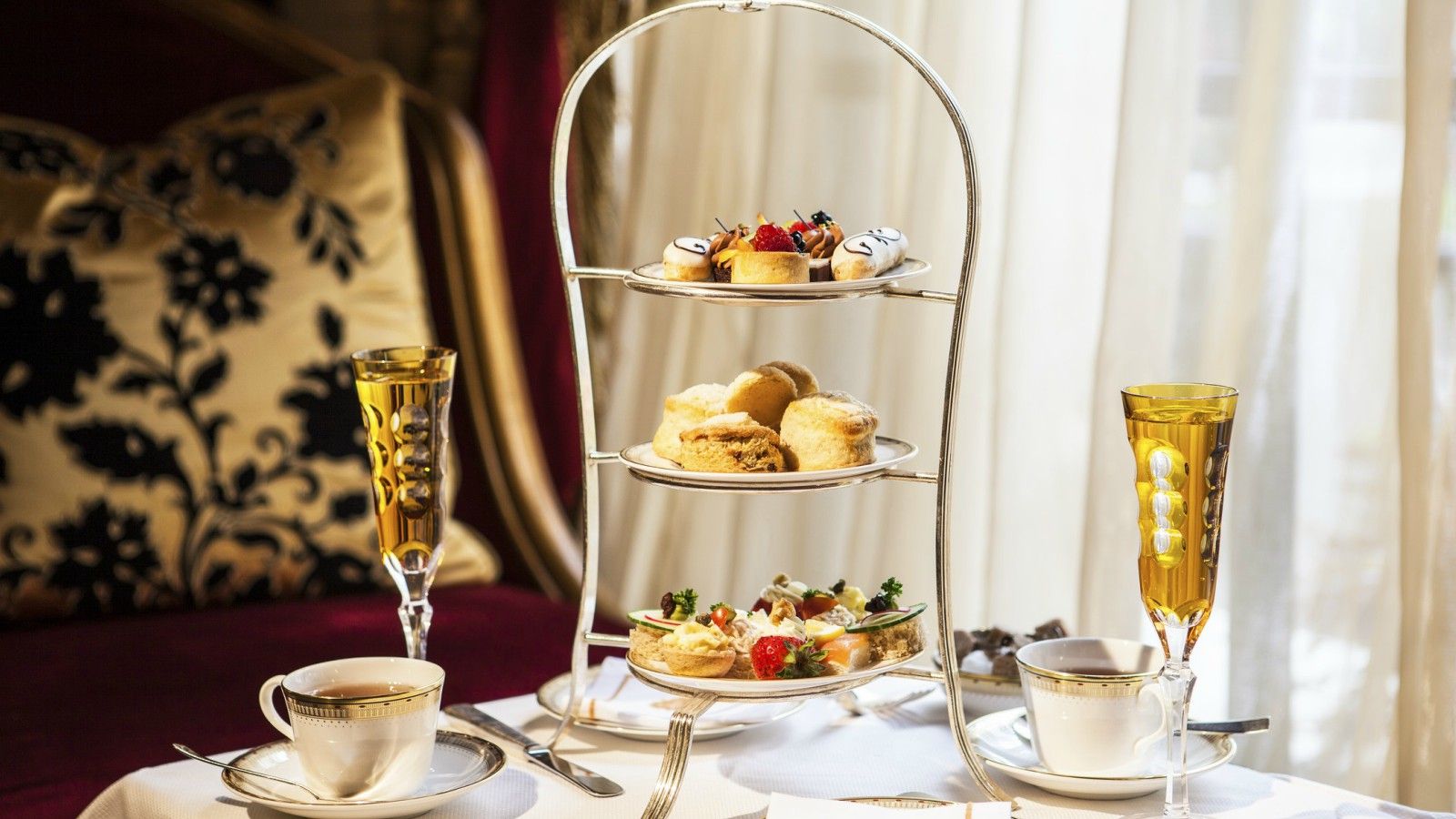 Afternoon Tea
Enjoy the treasured tradition of afternoon tea at The St. Regis Washington, D.C. It is one of our most exquisite culinary journeys, and truly a treat for all. Guests are invited to our storied lobby from 2pm - 5pm for an experience beyond expectation.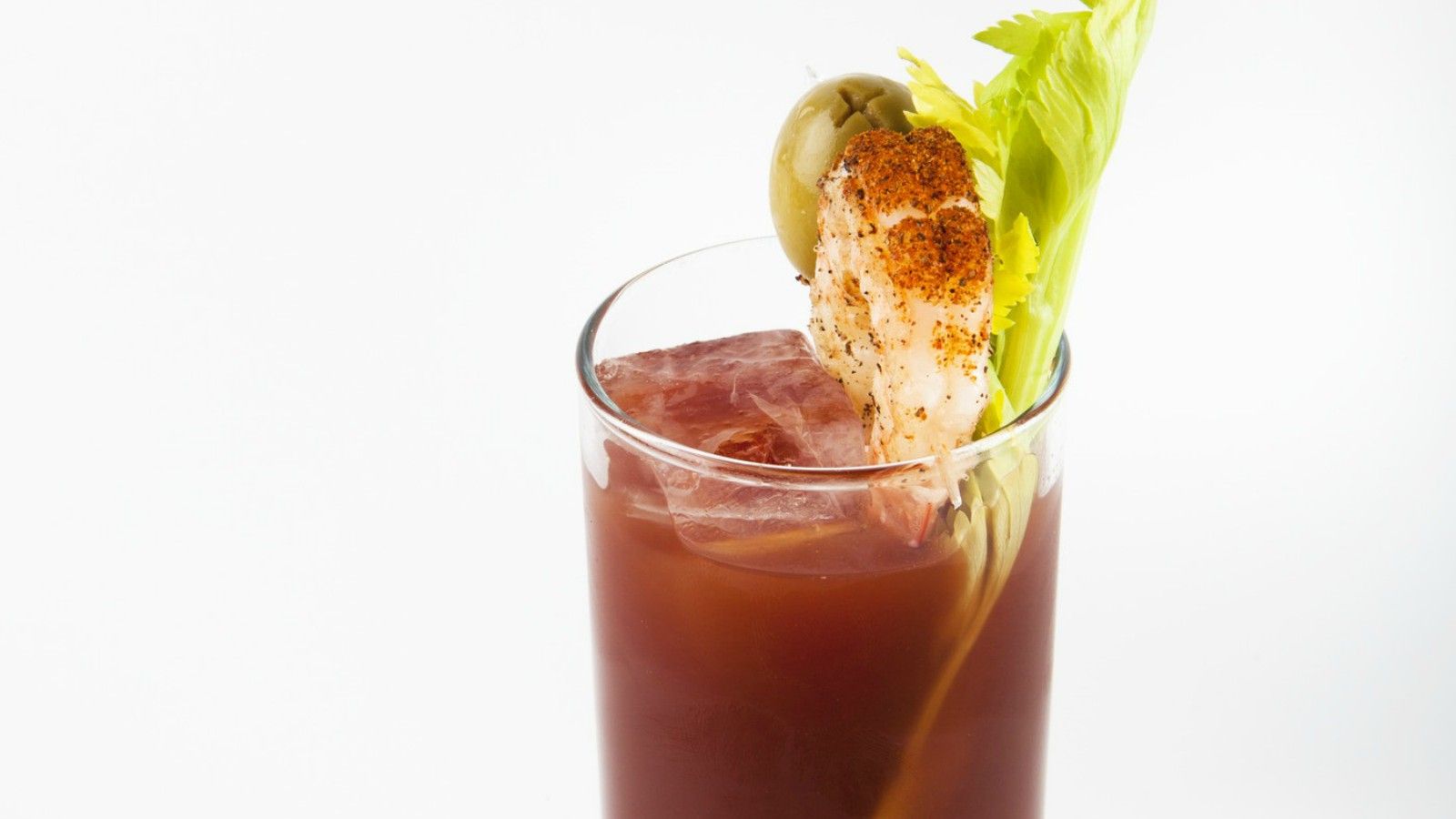 Bloody Mary
The Capitol Mary, exclusive to The St. Regis Washington, D.C., is inspired by the commercial and cultural heritage of the nearby Chesapeake Bay. Its base is gin, the spirit of choice of D.C.'s social set, particularly when summering around the Bay. The cocktail incorporates signature spices used in preparing a classic Chesapeake Bay crab feast.