Washington, D.C. Diplomatic Accommodations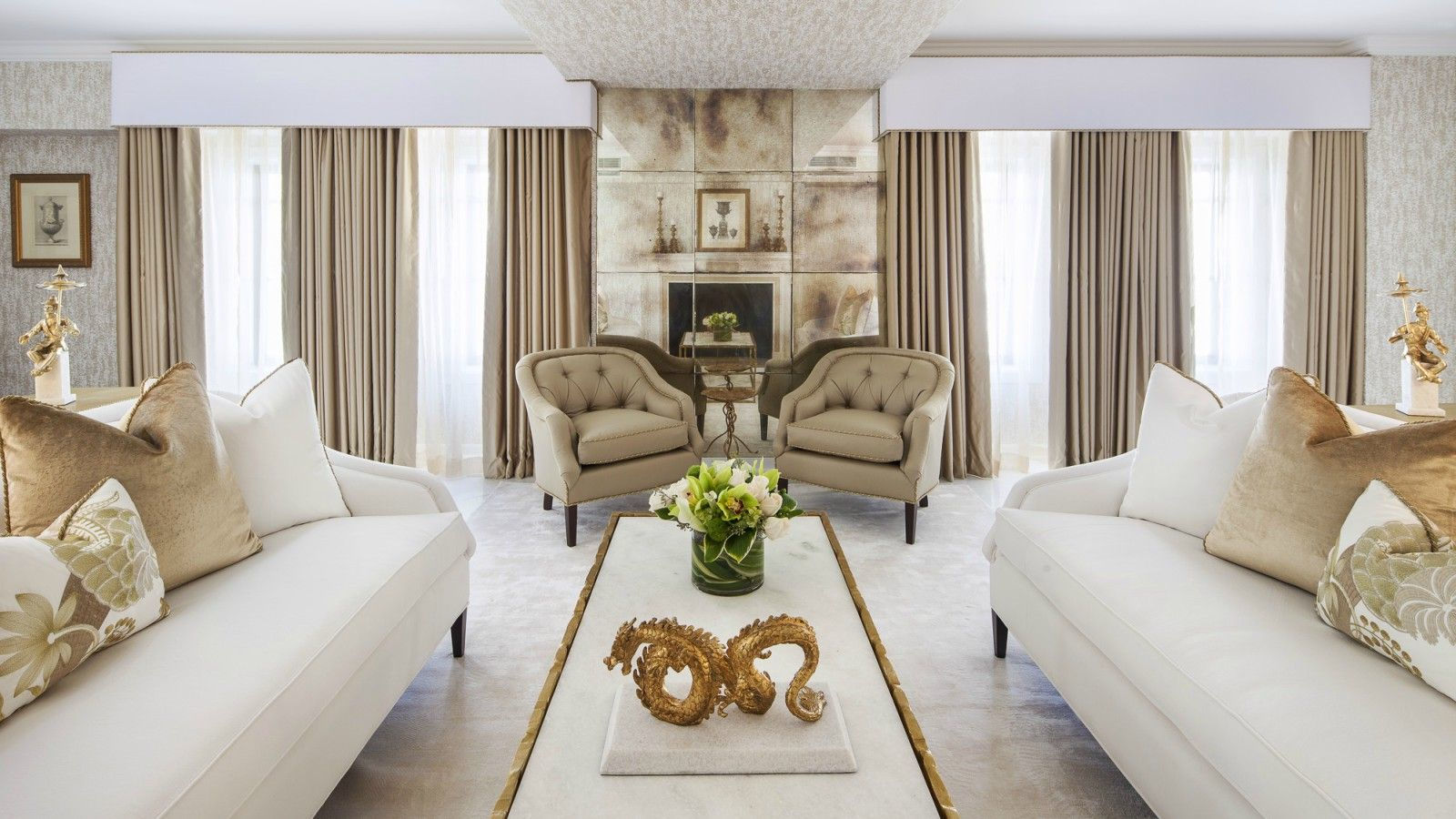 Overview
Unrivaled splendor awaits at The St Regis Washington, D.C., an icon of restored elegance where glamour meets tradition. The hotel is desirably located just two blocks from The White House and conveniently close to numerous embassies and other diplomatic offices.
A recent addition to our hotel, we are now introducing the St. Regis Club Level dedicated exclusively to those embassy guests requesting the Club Level. A captivating full service Hospitality Lounge is also a possible enhancement to your accommodation.

Services
The St. Regis Washington, D.C. offers luxuries to bring the comfort of home during your sojourn. The following amenities are available to our guests while in residence:
172 guest rooms including 25 suites
Presidential Suite with adjacent kitchenette
Second bedroom for additional security
Butler Service for Suite VIPs to include unpacking and pressing
Private office/event space
Private secured entrance for delegates and other VIPs
Dedicated Bandwidth is available upon advance request
Customized hospitality lounge for exclusive use
Translation services
A/V services available
Customized menus
24 Hour Room Service
Business center services available in the lobby
24-hour fitness center
Location
The St. Regis Washington, D.C. is in proximity to various Embassies, the White House, the World Bank and other international government agencies.
Embassies:
Embassy of France: 3.4 miles / 5.4 km
Embassy of India: 1.1 mile / 1.7 km
Embassy of the Republic of Indonesia: 1.0 mile / 1.6 km

Embassy of the United Arab Emirates

: 3.8 miles / 3.8 km
Embassy of the United Kingdom: 2.2 miles / 3.5 km
Embassy of Japan: 1.7 miles / 2.7 km

Embassy of the People's Republic of China: 3.7 miles / 5.9 km
Government Agencies:
United States Department of State: 1.4 miles / 2.2 km
Organization of American States: 0.8 miles / 1.2 km
Inter-American Development Bank: 0.5 miles / 0.8 km
International Monetary Fund: 0.6 miles / 0.9 km
Capitol Hill: 2.8 miles / 4.5 km
Hospitals:
George Washington University Hospital: 0.8 miles / 1.2 km
MedStar Georgetown University Hospital: 3.6 miles / 5.7 km
Providence Hospital: 5 miles / 8 km

Airports:
Ronald Reagan Washington National Airport: 5.1 miles / 8.2 km
Washington Dulles International: 26.8 miles / 43 km
Baltimore/Washington International: 31.9 miles / 51.3 km
*We also provide assistance for private flights
Other Points of Interest:
Embassy Row: 2 miles / 3.2 km
International Court: 3.8 miles / 6.11 km
Dupont Circle: 1 mile / 1.6 km
Contact Us
For inquiries less than 10 rooms please contact Robert Sir, Business Transient Sales Manager The St. Regis Washington, D.C. TELEPHONE: 202.879.6953 EMAIL: robert.sir@stregis.com